To configure and personalize your child's "Night Mode", log into your account with your username and password on the Luniistore, connect your Storyteller and go to the settings of your device. To do this, click on the logo of My Fabulous Storyteller at the top right, then on the settings wheel (photo below).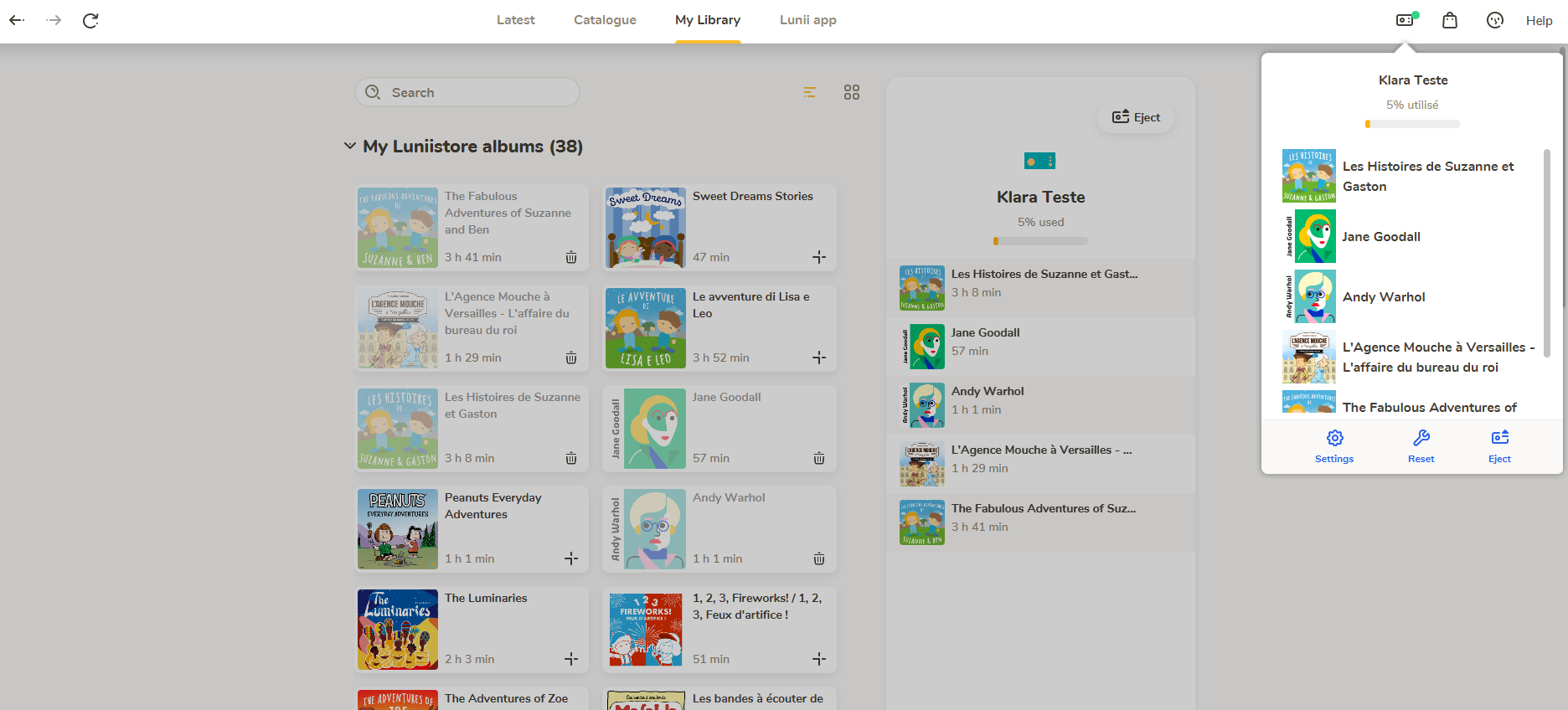 4 options are customizable:
Limit the sound volume while listening
Disable the restart (visual and audio) at the end of a story, this allows you to play multiple stories without interruption (the voice that suggests creating a new story and that could wake your child is removed 😴). This option is only available for audiobooks of the type "Create your own stories"
Choose the number of stories that follow before shutting down the device (between 1 and 10 stories)
Deactivate the "Night Mode" when My Fabulous Storyteller goes into standby.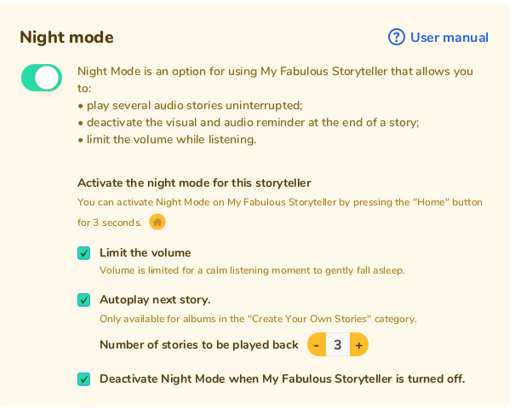 Once personalized, your "Night Mode" will be tailor-made and adapted to your child's preferences to make it easier to fall asleep. When the "Night Mode" is activated on your Storyteller (see how to activate "Night Mode" on My Fabulous Storyteller), the customization you have chosen will be done automatically.
These choices are not final, you can reconnect your device at any time and change the settings of your "Night Mode" again.
N.B: The "Night Mode" can only be personalized when My Fabulous Storyteller is connected to the Luniistore. If you have more than one Storyteller, you can customize each device.