Thanks to the My Lunii Studio app, you are now able to let your imagination run wild, and create your own stories together with your children!

Step 1: From the My Lunii Studio app, you can connect using the same login as your Lunii account, then choose a theme

Step 2: Record your story (8 minutes max.)

Step 3: Choose a title for your story

Step 4: Send your new story to your Luniistore™ account

Step 5: Download the story from your computer to My Fabulous Storyteller via the Luniistore™

Step 6: Your story is now ready to be listened to in My Fabulous Storyteller!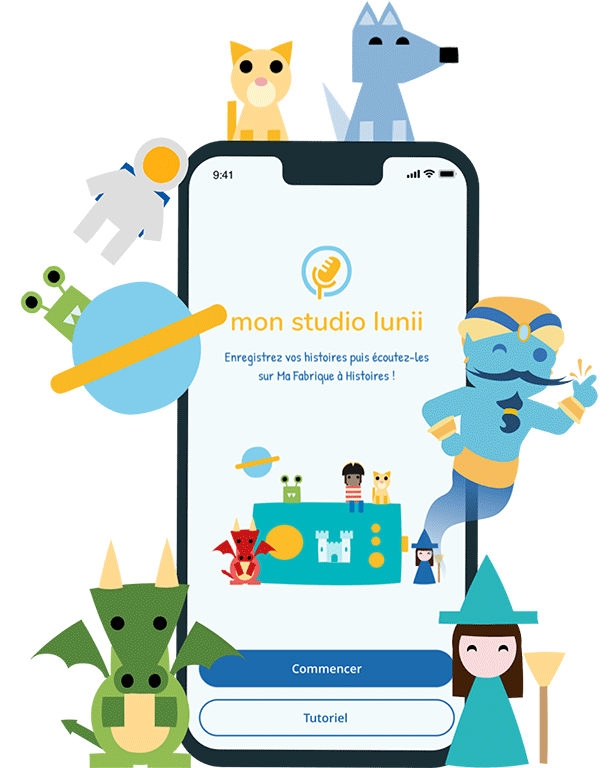 To find out in which languages ​​and countries the My Lunii Studio application is available, click here.