Issues with the sound on the Octave Headset can come from two sources: the audio cable or the headphones themselves.
In order to verify where the concern comes from and to be able to provide you with the appropriate solution, we invite you first of all to try to:
Plug another set of headphones into My Fabulous Storyteller
Plug the Octave Headphones into another device
in order to determine if the problem comes from the audio cable or from the Octave Headphones themselves.
You can also test with another double jack audio cable if you have one, it is a 3.5mm M/M jack cable (shown below).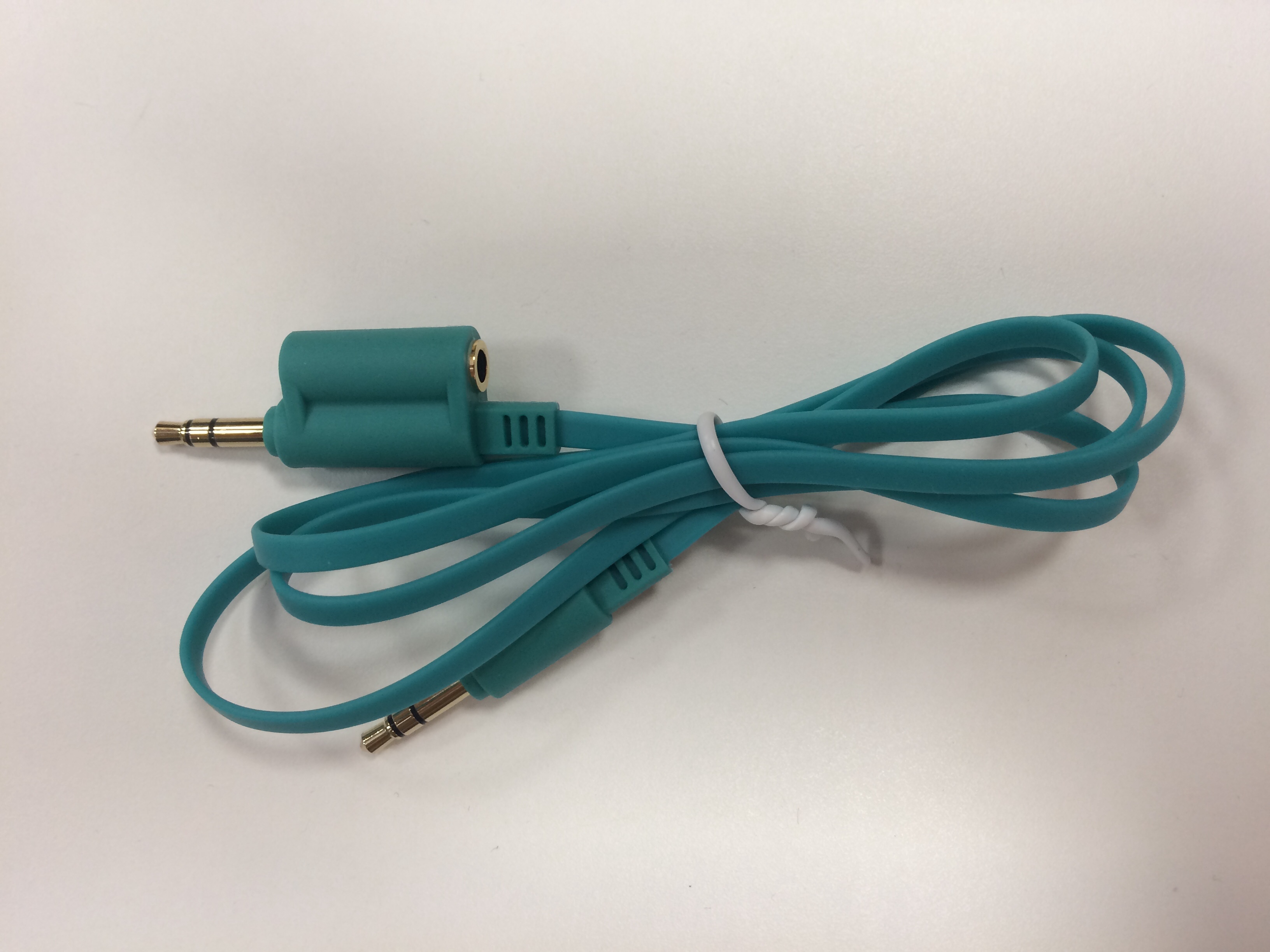 If the problem is with the cable, we invite you to contact us by sending us your complete postal address so that we can send you a new one.
If the problem is linked to the headphones, we invite you to send us the purchase invoice for your Octave Headphones so that we potentially can take them on at our after-sales service.