The book codes can be registered on Lunii.com or on the Luniistore in the section dedicated to this purpose, titled "Book code" (see screenshot).
To get there, click on the round profile icon at the top right, then select "Book Code".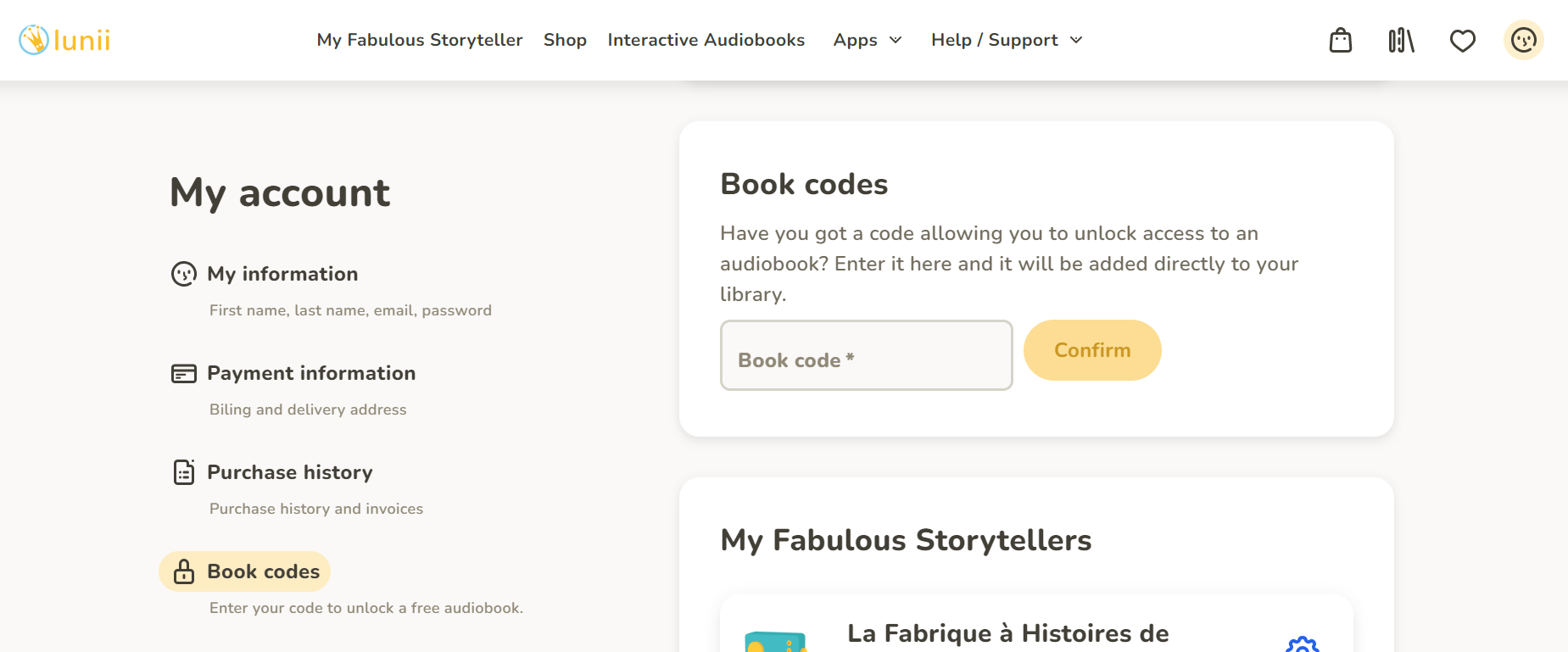 Beware: the codes are a mixture of numbers and letters, so we invite you to copy and paste them directly, and to enter them without spaces (before or after) in order to avoid typing errors and that they are taken into account.
Once the code is validated, the story album will automatically be uploaded to your Library, and you can then add it to your device.
Are you having trouble validating your album code? We recommend reading
this article.