My Fabulous Storyteller is now growing and specializing and now offers content adapted to different age groups. You can now find two Storytellers: one for children from 3 years old and one for children from 5 years old !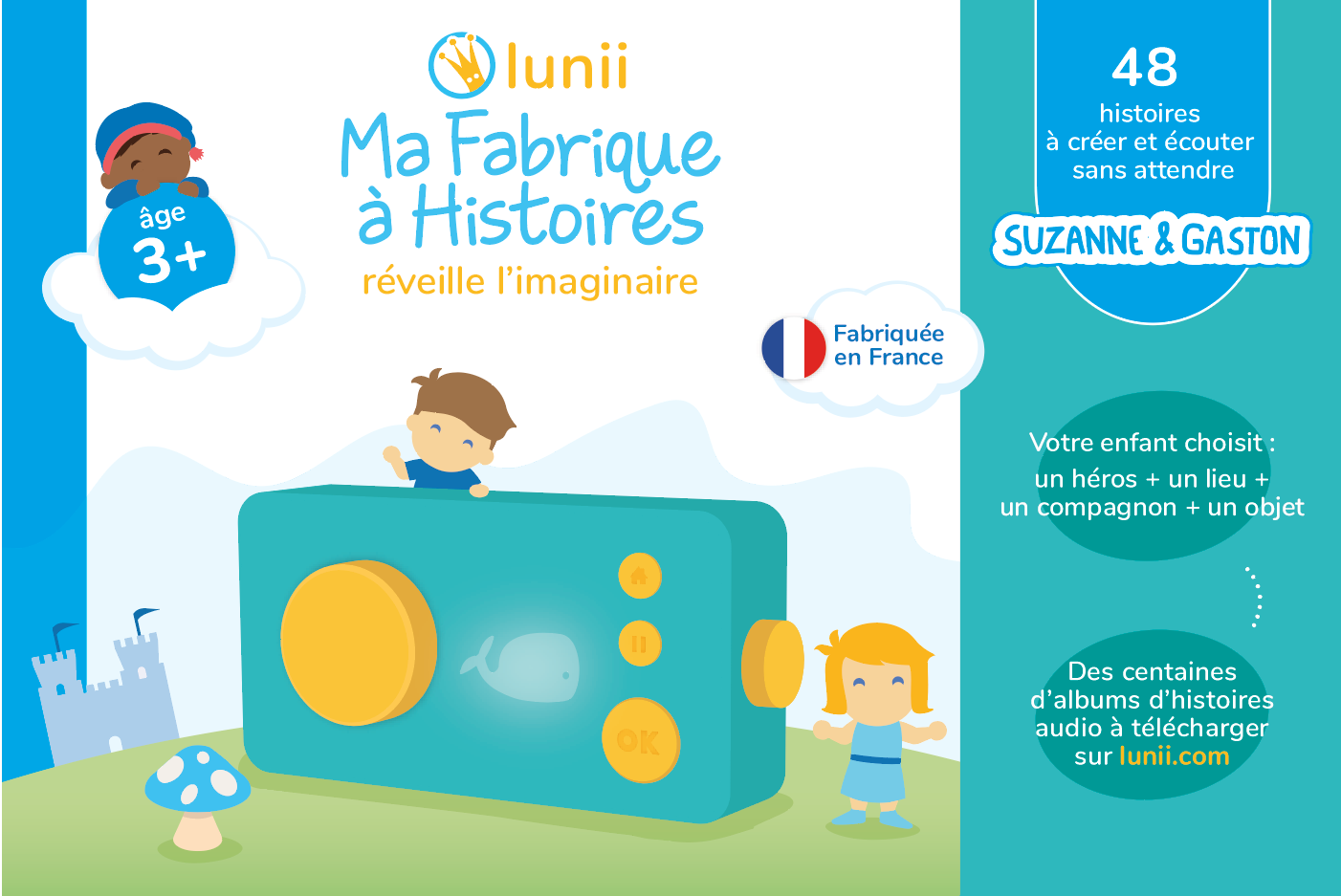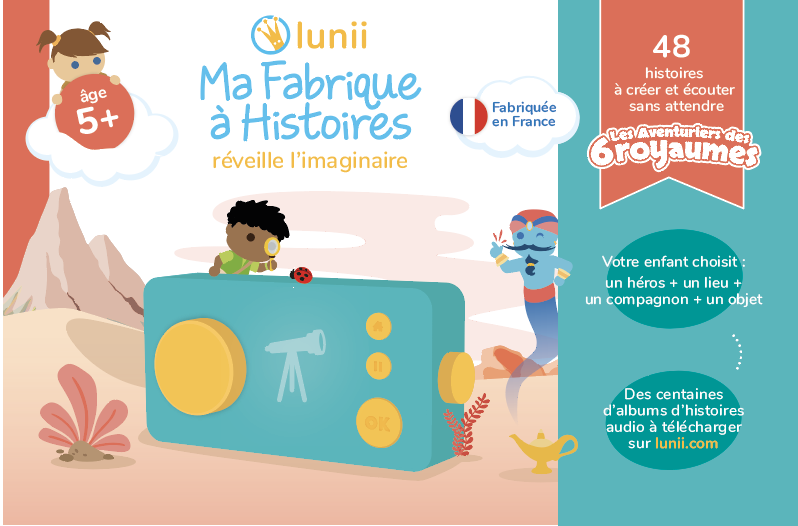 My Fabulous Storyteller remains identical in appearance to the one you have always known, with its characteristic green colour and yellow buttons. Only the packaging and the audio content included change :
In the version for 3-year-olds and up, the youngest will be able to enjoy the adventures of our leading heroes with the

audiobook

Les Histoires de Suzanne et Gaston.
In the 5 years old version, the bigger ones will be able to listen to fantastic, amusing and enchanting adventures with the

audiobook

Les Aventuriers des 6 Royaumes.
🎁 An extra audiobook is offered 🎁
This audiobook is adapted to the age of your child and differs according to the version of My Fabulous Storyteller chosen: Douce Nuit for younger children and Les histoires du soir de Suzanne et Gaston for the bigger ones.
To find out how to get it, please read this article: How do I get my free album?
Bonus : A set of stickers featuring our heroes is also offered so that your child can decorate and personalise their Storyteller !
👉 Whether you fall in love with one or the other of our Storytellers, you can access our entire catalogue of audio stories with no purchase limit. You can therefore add an audiobook recommended for children aged from 3 years onwards to My Fabulous Storyteller aimed at children aged from 5 years on.
👀 To know where to find the two versions of my Fabulous Storyteller, you can click here !