To choose the amount of your e-gift card, predefined amounts are proposed (15, 20, 30, or 40 €). You can also insert a personalized amount.
The minimum amount to be added is € 1 and there is no maximum limit 🤗
For example, you can insert an amount of € 32.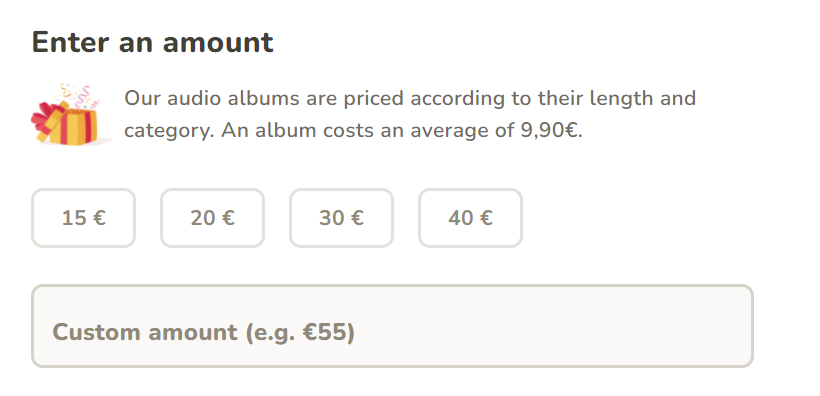 It is possible to enter a specific amount such as € 18.80 if you wish (corresponding to two audiobooks at € 9.90).
🚨Only audiobooks are available for purchase using the e-gift card from a selection of 250 audiobooks. An audiobook costs on average 9.90 euros.