First off, log in to your Luniistore account. Then click on the round profile icon in the top right corner and click on My Account, then click on the displayed flag/country (see screenshot below).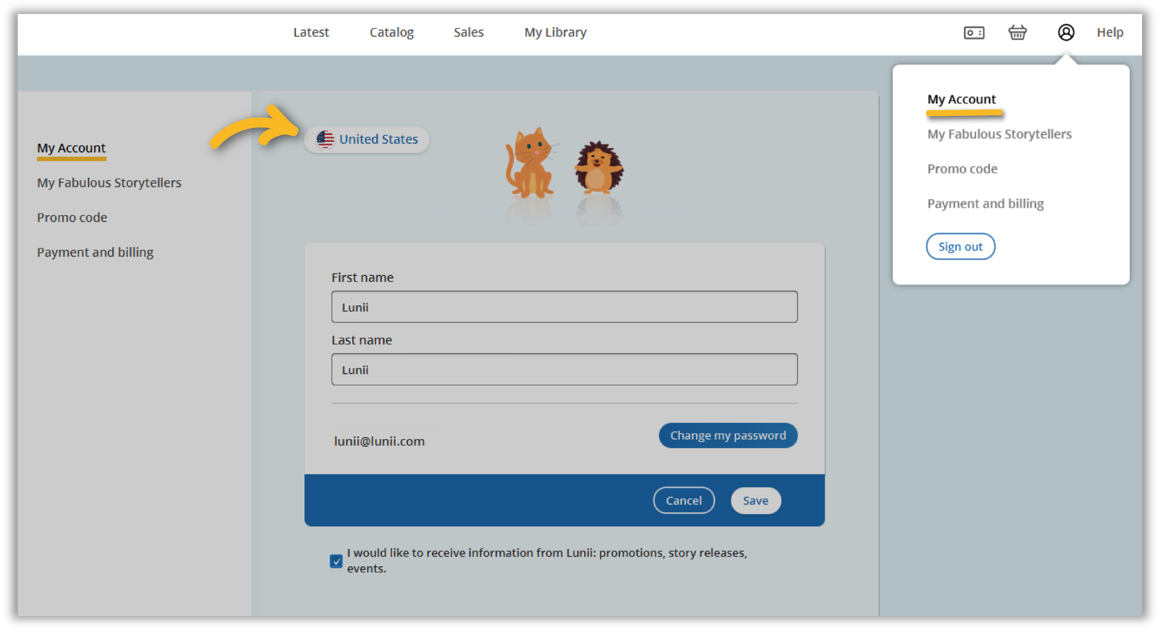 You can then change the country using the drop-down menu (see screenshot below) and click on Confirm.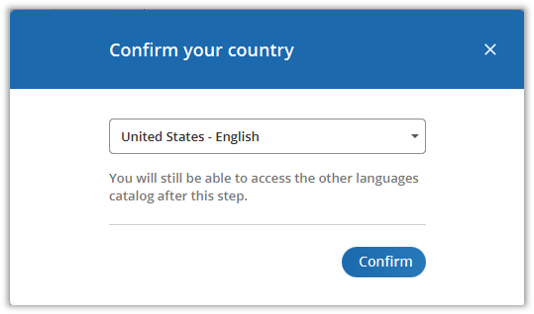 It is also possible to change the country of the Luniistore without logging into your account. Here's how: open the Luniistore and then, before logging in, click on the country tab at the top right corner to select the country of your choice.